The
Wako Pirates
are a maritime faction in
Total War: Shogun 2
.
General Information
Edit
The Wako Pirates attack the ships of factions who occupy trading outposts around the vicinity of Kyushu, and any fleets that venture south. They usually come in great numbers and strength, and cannot be eliminated from the game due to their cities being placed off the map.
Despite being a primarily naval-battle oriented faction, the Wako field a couple land units unique to their faction, including Katana Wako and Bow Wako.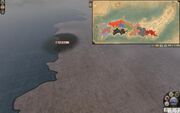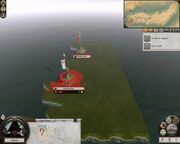 The Wako Pirates are based on the Wokou pirates who raided the coastlines of China, Japan and Korea.