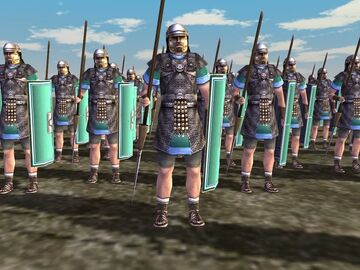 Hello, and welcome to the Total War wiki! Thanks for your contributions. There's a lot to do around here, so I hope you'll join our ranks and make many more improvements.
Here's a wiki tip for you -- you can sign your name on discussion pages by typing ~~~~ which automatically adds your signature and the date.
Check out the Help category for more tricks.
Please leave a message on the administrator's talk page if he can help with anything!
If you need any of the game mons I have them on a spread sheet. They're raw from the disc; if you need any just ask.